Vineyard Wine Flight - Beamsville Tasting Room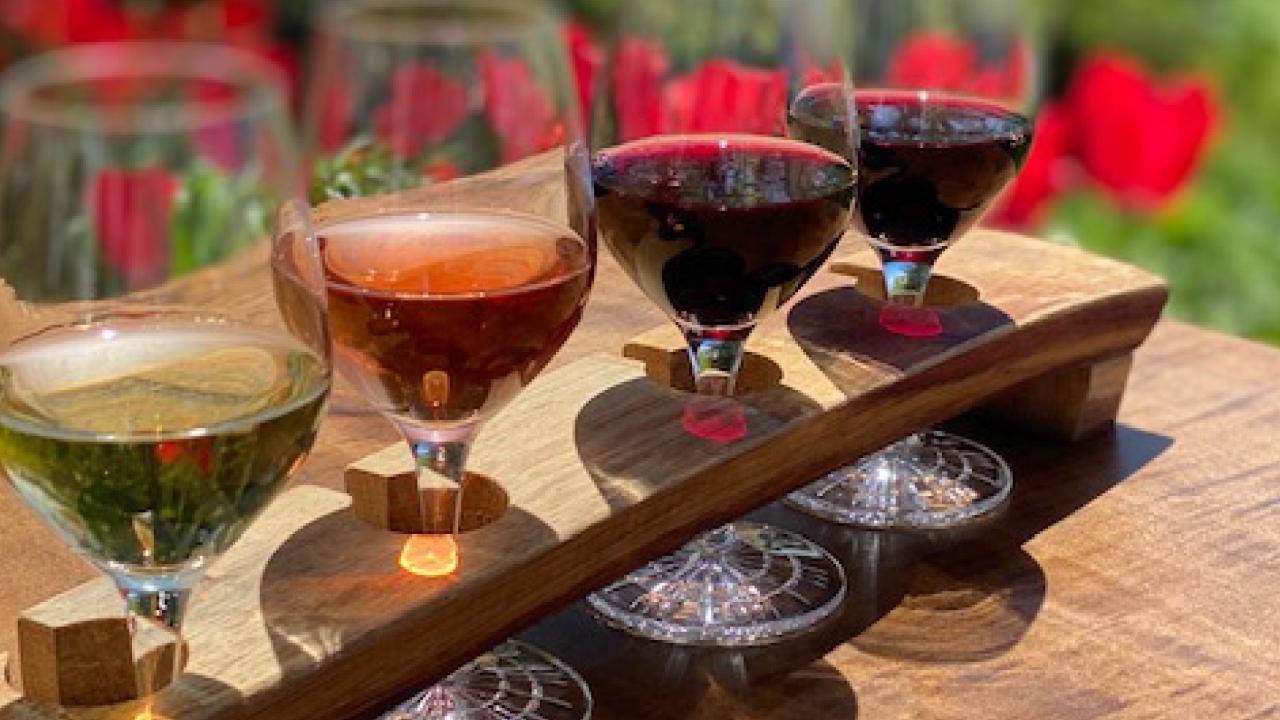 Duration: 45 Minutes (approx.)
Location: Beamsville, Ontario
Sit back and relax with a specially curated Seasonal or First Class flight. We have chosen flights for you to experience the different styles that Cave Spring produces.
We can accommodate tasting room bookings for up to 12 guests. If your party exceeds 12, we offer a selection of private experiences.
*Please note that for parties of eight (8) or more there will be a set seasonal flight and a 15% gratuity will be added

Reservations can be made for indoor seating. Outdoor seating is on a first come, first served basis. Please be advised that reservations are for a 45 minute tasting experience.

* One flight per two people is the minimum tasting permitted
$20.00 per flight

We also offer Wine By The Glass. We are offering a selection of winery exclusive wines for you to enjoy on the vineyard lawn. Choose from our exclusive Dolomite tier as well as our Pinot Gris, Rosé and Dolomite Brut.

Prices range from $10.00 - 12.00 for a 5 ounce glass.
For day of reservations, please call us directly at 905-563-9393.
We do not require a deposit to reserve The Vineyard Wine Flight but ask that you please give 24 hours notice of cancellation. To cancel your reservation please email info@cavespring.ca or call (905) 562-9393. Thank you.
If your party is running late, we ask that you call the tasting room directly at 905 563-9393 to speak with us to see how we can best accommodate any last minute changes.