Vino Picasso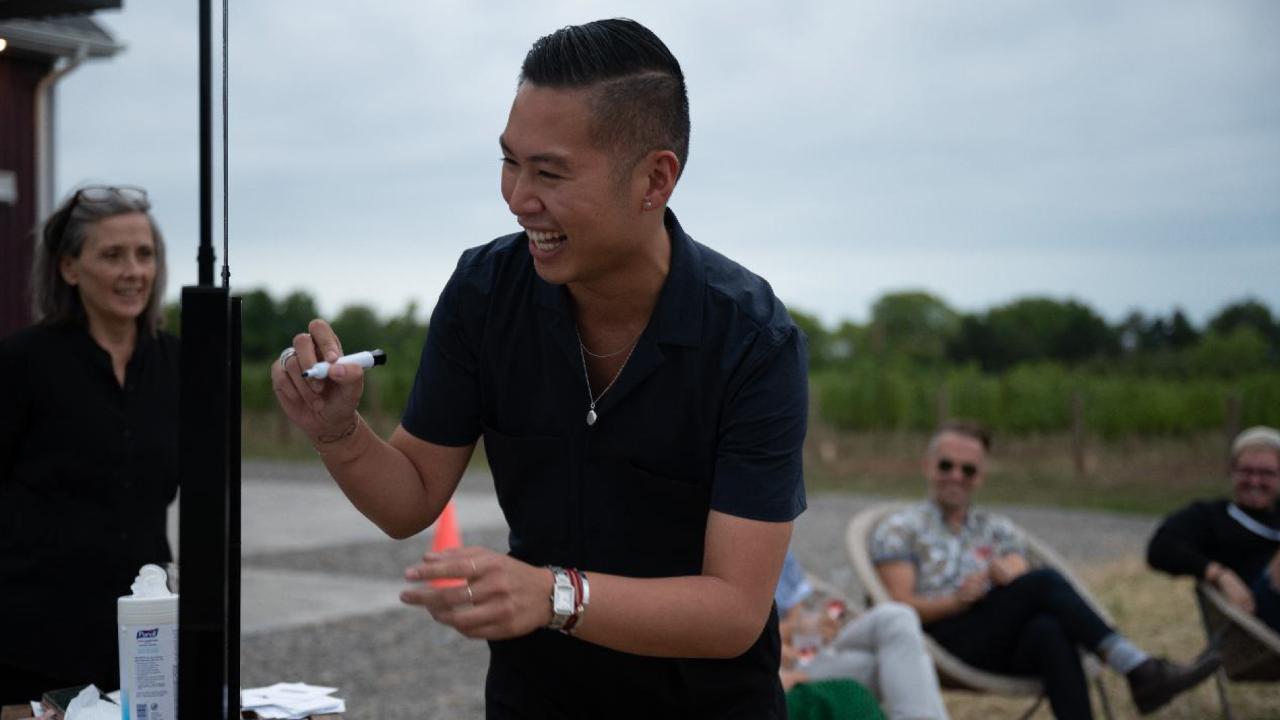 Duration: 90 Minutes (approx.)
Location: Jordan , Ontario
Our take on the classic, ultimate party game 'Pictionary', this quick-draw classic is a great team-building exercise as well as a ton of fun! Break into teams of three or more and each team will be given a wine related word that is familiar.

The drawer chooses a card out of a deck of special Cave Spring Wine Pictionary cards and draws a picture that suggests the word printed on the card. The pictures cannot contain any numbers or letters, nor can the drawer use verbal clues about the subject he/she is drawing. The teammates try to guess the 'wine word' the drawing is intended to represent within a two minute time period.

The group will enjoy wine tastings and yummy bites from Inn On The Twenty during the game to make the challenge even more pleasurable!!
Please note that any private group experience starting at 5:00 pm will incur a $5.00 per person surcharge.
*Please note team building experiences are exclusively indoors

*Please note that a 15% gratuity will be added for this private experience.